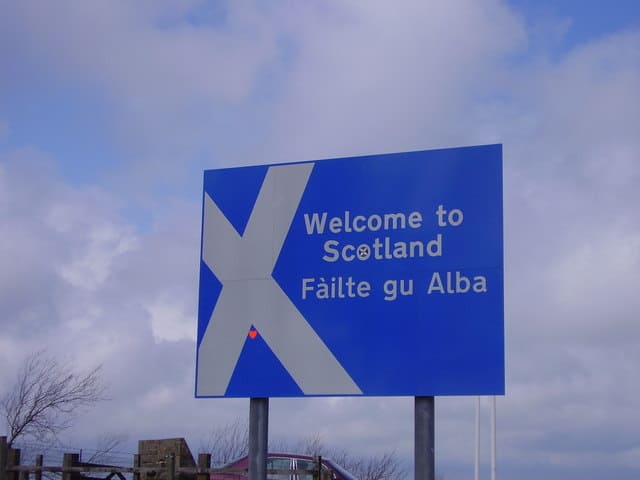 Gàidhlig on Lewis: Embracing the Gaelic Heritage
Nestled in the rugged landscapes of the Isle of Lewis in the Outer Hebrides of Scotland, the Gaelic language, known as Gàidhlig, weaves a rich tapestry of culture, history, and identity. In this blog entry, we embark on a journey to explore the significance of Gàidhlig on Lewis, immersing ourselves in its enduring presence and the efforts made to preserve and celebrate this ancient language.
A Language with Deep Roots: Gàidhlig has deep historical roots on the Isle of Lewis. It is part of the larger Gaelic linguistic tradition that stretches across the Scottish Highlands and Islands. For centuries, Gàidhlig was the primary language spoken by the island's residents, serving as a cultural glue that bound communities together.
Preserving the Gaelic Legacy: Despite external influences and societal changes over time, the people of Lewis have demonstrated a steadfast commitment to preserving and revitalising Gàidhlig. Recognising its importance as an integral part of their identity, efforts have been made to nurture the language through education, cultural initiatives, and community engagement.
Bilingual Education: In recent years, there has been a growing emphasis on bilingual education in Lewis, with Gàidhlig being taught alongside English in schools. This approach helps to foster language acquisition among the younger generation and ensure the continued transmission of Gàidhlig as a living language.
Community Engagement: Throughout Lewis, a vibrant Gaelic community actively promotes the use and celebration of Gàidhlig. From community centers to Gaelic choirs, festivals, and storytelling events, there are numerous opportunities for locals and visitors alike to engage with the language and experience its beauty and cultural significance firsthand.
Cultural Immersion: Visitors to Lewis have the unique opportunity to immerse themselves in the Gaelic language and its cultural heritage. Local shops, cafes, and museums often incorporate Gàidhlig into their signage and displays, providing a sense of authenticity and honouring the island's linguistic heritage. Exploring the Gaelic arts, literature, and music scene on Lewis also offers a deeper understanding of the language's influence on local creativity.
Preserving an Enduring Legacy: Efforts to preserve Gàidhlig on Lewis extend beyond the spoken word. Archival projects, oral history initiatives, and the collection and recording of traditional songs and stories ensure that the linguistic and cultural legacy of Gàidhlig continues to thrive. These endeavours not only preserve the past but also serve as a foundation for future generations to connect with their heritage.
Gàidhlig remains a vital thread in the tapestry of Lewis's cultural identity. Its presence not only honours the island's history but also acts as a bridge between generations, preserving a heritage that has shaped the island's character. Through the preservation, revitalisation, and celebration of Gàidhlig, Lewis continues to cultivate a strong Gaelic identity, ensuring that the language and its rich traditions thrive in the hearts and minds of its people.